CasinoCoin: Exclusive Promotion #1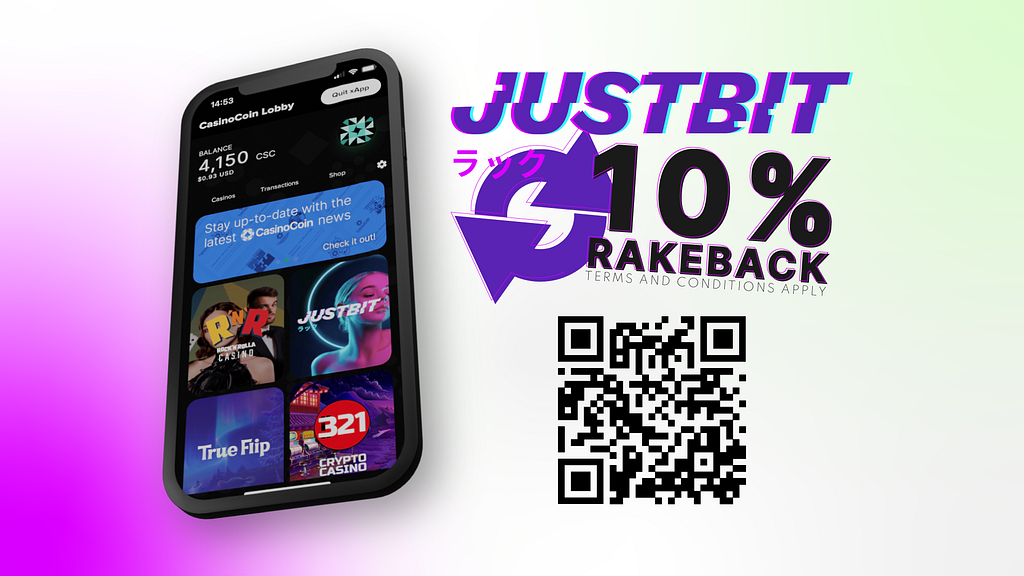 CasinoCoin has teamed up with Justbit, a leading online casino platform, to offer an exclusive promotion to players. This promotion allows players to earn 10% rakeback rewards in addition to the current promotions offered by Justbit.
To qualify for the promotion, players need to deposit CasinoCoin (CSC) through the CasinoCoin Lobby between May 15 and June 15, 2023. Any deposits made through other methods will not be eligible for the 10% rakeback rewards.
This promotion is exclusive to Justbit and CasinoCoin, making it a unique opportunity for online gaming enthusiasts. Payouts will be made at the end of the promotional period and will be credited directly to the player's Justbit account.
With its fast transaction times, low fees, and high level of security, CasinoCoin is quickly becoming the preferred cryptocurrency for online gaming enthusiasts around the world. The partnership between CasinoCoin and Justbit is expected to increase the adoption and usage of CSC within the online gaming industry.
Take advantage of this exclusive promotion by depositing CSC through the CasinoCoin Lobby during the promotional period. The 10% rakeback rewards offer a great opportunity to start using CSC for your online gaming needs.