Eminence is now operating an XRPL Full History Node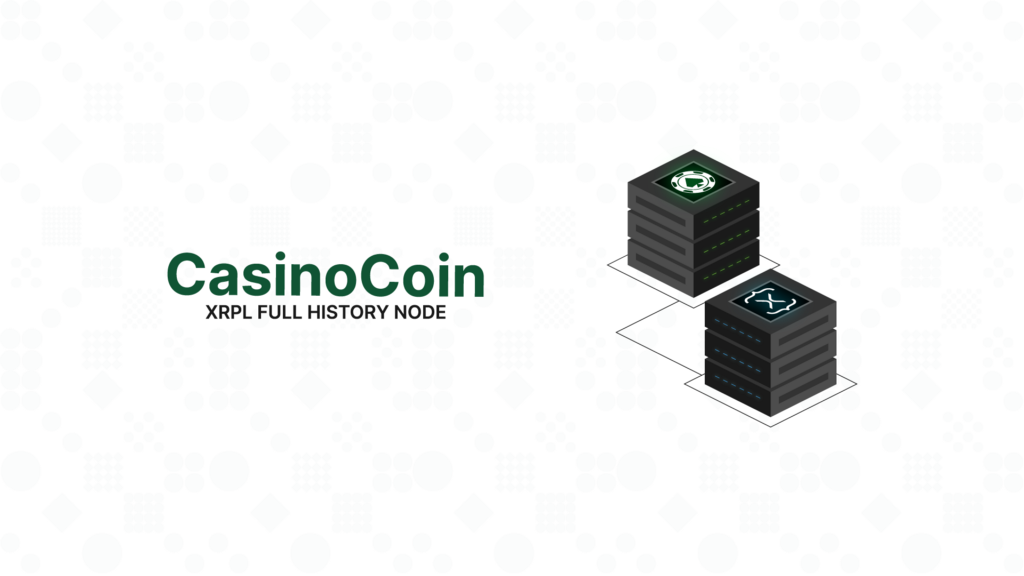 The XRP Ledger is an open and decentralised network that relies on several independent parties to operate. It's crucial for any businesses utilising the XRPL to support the infrastructure, which is why Eminence and Domicilium have come together to run a Full History Node on the Isle of Man.
While the XRP Ledger doesn't require Full History to operate, they serve an important function for the Ledger. To understand why, it's useful to first consider the role of Validator (dUNL) nodes.
Each Validator on the ledger contains up-to-date data based on the last 2000–4000 of the most recent ledgers on average. These Validator nodes connect to the network, relay cryptographically signed transactions and maintain a local copy of the ledger. The proposals made by a dUNL Validator are considered in the consensus process to determine whether a transaction is legitimate.
While all nodes on the network, validators and regular nodes alike, store the most recent ledgers, Full History Nodes store the entire ledger. This is a log of every transaction made since the inception of the XRPL in 2013. The extra capacity needed makes them expensive to run, but they are essential to the ongoing operations of the XRPL. Running this type of node is particularly useful for CasinoCoin as it gives regulated gambling partners further confidence in the legitimacy of the project and the comfort that a complete history of transaction information is available for reference.
The Eminence Full History Node is a milestone in legitimacy and sustainability for the CasinoCoin project, cementing it as an integral part of the broader XRPL ecosystem. There are currently 30+ Full History Nodes operating on the Ledger across the planet. Loading data onto a Full History server is a complex and time-consuming task. Many thanks to the team at XRPL Labs, who did that for us and shipped it over in fully ready condition.
https://medium.com/media/0dd50aa15fbcb846d7c23854818c0e25/href
David Artus, Senior Account Manager of Domicilium explained: "Being a technology company at the forefront of innovation, Domicilium is hugely impressed with the vision and drive of the Eminence management team; in short, we see a synergy between our two companies. Headquartered in the Isle of Man, we provide solutions for a worldwide client base in many different sectors ranging from traditional finance to aerospace and gaming.
Domicilium has enjoyed 30 years of continuous growth but has never stood still when it comes to tech. The directors and decision-makers here are technical people and therefore the ethos of the company has always been a tech-first approach to any new partnership.
We see the same tech-first ethos with Eminence, and we will do everything necessary to support their project. The first part of that assistance is hosting a Full History node right here on the Isle of Man.
The Isle of Man should be very proud to have a Full History node here. The investors and partners of Eminence will take great comfort from hosting in one of Europe's top Datacentres, located in one of the safest and most stable jurisdictions in the world."
Daniel Keller Eminence Chief Technical Officer commented: "We recognise the role we have as a business utilising the XRP blockchain to support the infrastructure, which is why we took the decision to run the Full History Node."